Join Us!
In helping Retired K9 Riggs pay for his emergency surgery.
He's home now taking his prescribed medication to keep his pain controlled and keep him calm while he recovers. The cost of saving Riggs' life was $8582.87.
We are grateful for his excellent care from VCA Sacramento Surgical Vet Referral and for their generous discount.
To our relief and thanks, Davis Police Officers Association pledged $1000 towards K9 Riggs. This is why Foothills K9 Association was formed. No police dog should die for lack of funding.
Special thanks to Mike TeSelle for helping us get the word out at KCRA3! Riggs is being loved on and consoled during his recovery by loved ones.
If you'd like to contribute to Riggs' medical bill you can donate by clicking the button below.
#Davis #Poa #VCA #Sacramento #VeterinaryReferralCenter
Retired K9 Riggs was having a great day playing with his family when, suddenly, he fell ill with what quickly became apparent was a life threatening condition.
Thanks to her training, Riggs' handler recognized the importance of getting him to emergency ASAP. Within 4 minutes she was on the phone with @vcasvrc and in the car. K9 Riggs was admitted to the hospital within 30 minutes of first symptoms (bloating). It was revealed that his stomach had flipped and his spleen was torn also. Doctors performed surgery and were able to correct the stomach position and removed his spleen. He required a blood transfusion due to loss of blood (2 liters) from the spleen tear. Riggs had to stay in the hospital until he stabilized.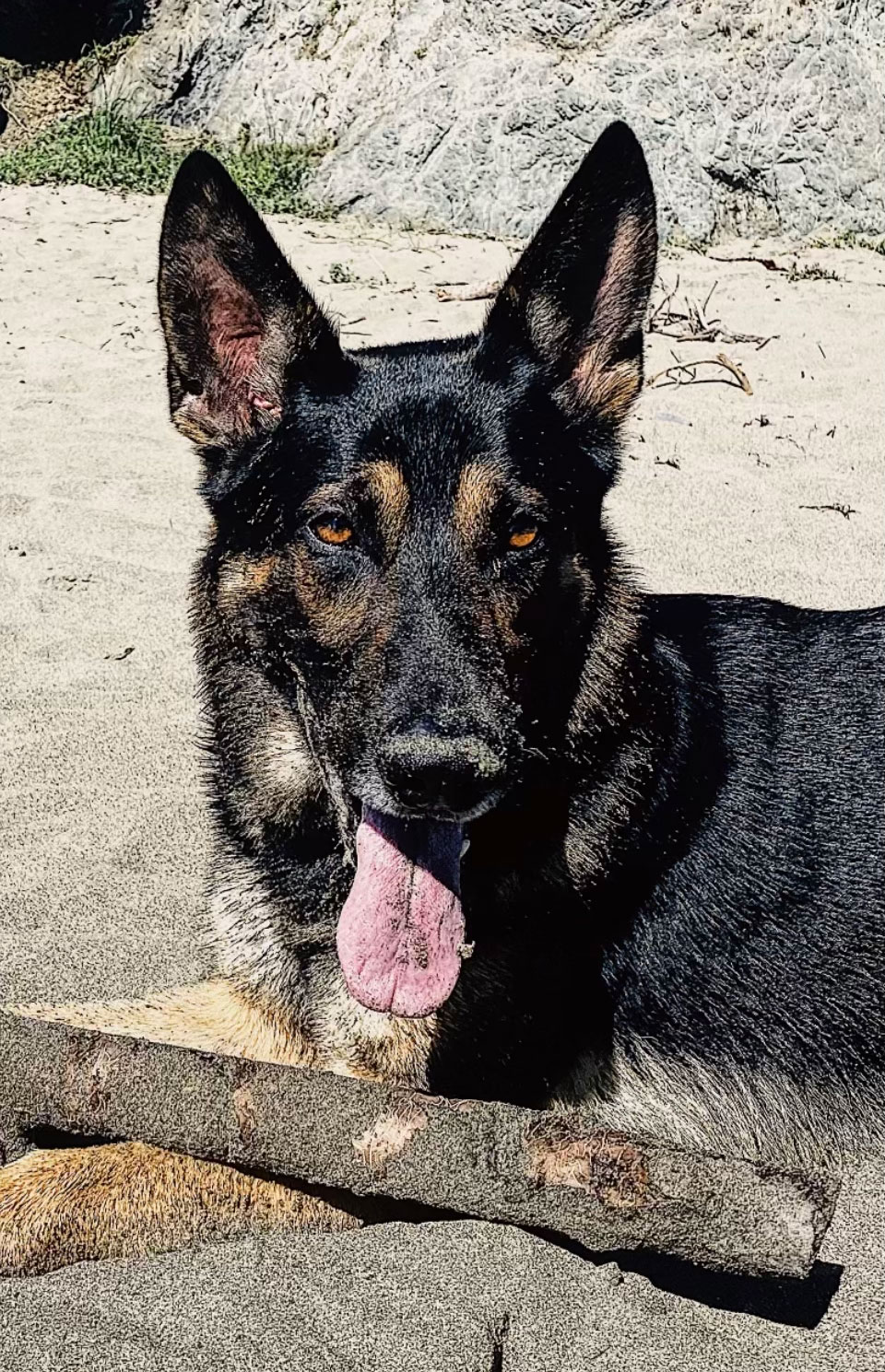 A simple google search for K9 Riggs reveals a host of accomplishments and contributions to his community. We hope to honor K9 Riggs by providing the best care possible. 
Media or Information, Please Email: